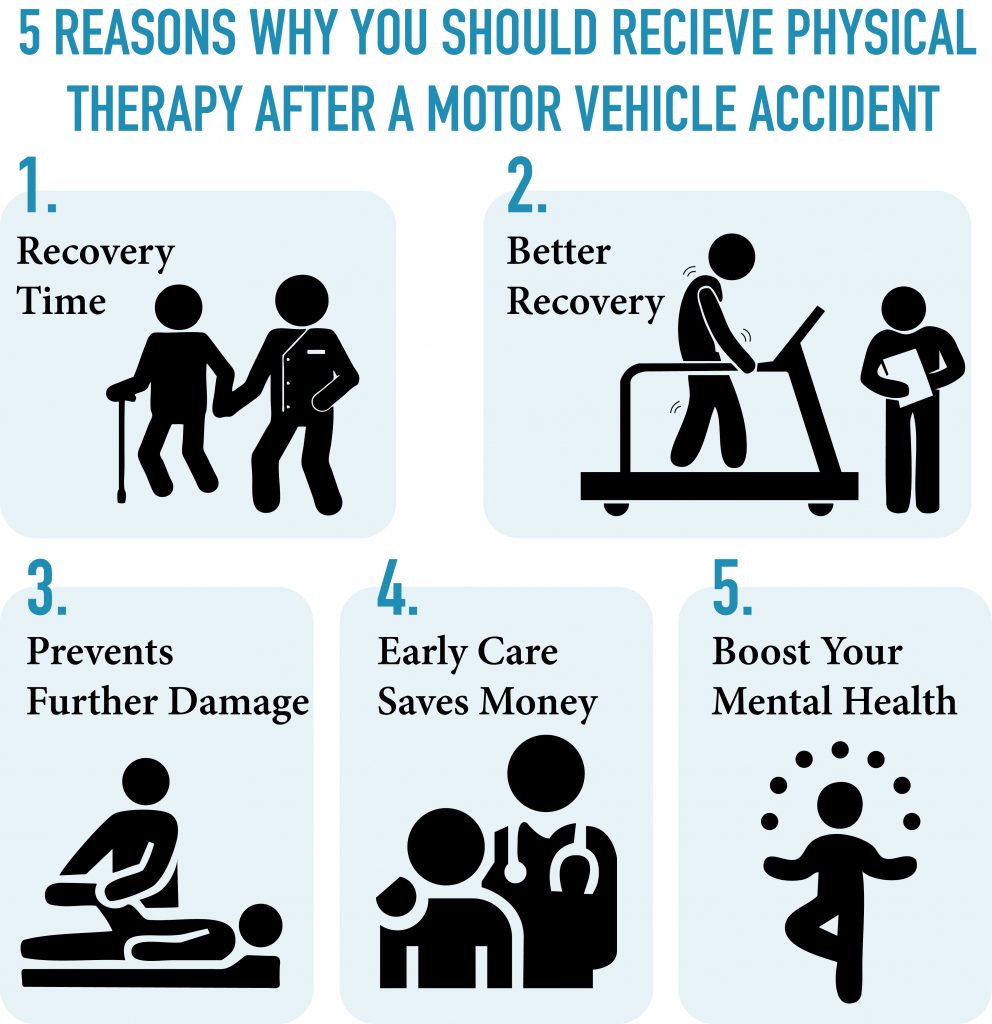 Getting back to your everyday lifestyle after experiencing a car accident is not an easy task. With physical therapy, not only will you be treated for the pain you're experiencing, but it will also benefit your body and the recovery process in different ways.
Renew Physical Therapy shares five reasons to engage in physical therapy after a motor vehicle accident:
Recovery Time: The sooner you receive aid in the recovery process, the quicker you can bounce back from your injuries. It takes an average of 24 days to see your primary care physician or orthopedic surgeon, but physical therapists can see you right after your accident.
Better Recovery: Physical therapy can help reduce long-term effects and help you fully recover from your injuries, allowing you to get back to the things you love quickly.
Prevents Further Damage: Physical therapy not only addresses immediate injuries, but it can also prevent long-term damage like chronic pain and migraines. Physical therapy is a CDC-recommended alternate treatment plan to dangerous pain medications and can be just as effective (if not more!) than surgery.
Early Care Saves Money: Direct access via physical therapy minimizes the average total cost by 50%, or about $3,000 because patients have fewer visits, rely less on prescription medication, and may require less imaging.
Boost Your Mental Health: Attending physical therapy can boost your mood. Feeling better emotionally goes together with feeling better physically. This can speed up the recovery process.
If you have been in a car accident, give our front desk a call and receive quality care through our Crash Care program at Renew Physical Therapy.