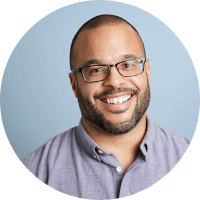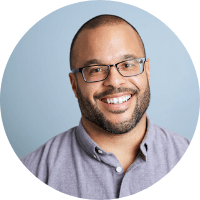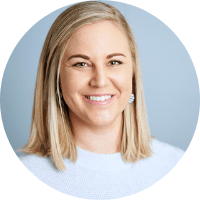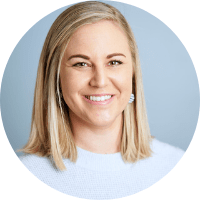 Do you know someone who's been in a recent car accident? It may feel impossible to bounce back to a normal lifestyle free of pain after a car crash. Fortunately, the Crash Care program at Renew Physical Therapy was established to help patients recover quickly and effectively from a motor vehicle accident. We treat many injuries, including neck and back pain, whiplash, concussions, and more. With a holistic approach, our physical therapists can develop a treatment plan that's right for you and coordinate care with our large referral network when it's needed.
This month, we sat down with Erik Norwood, physical therapist and owner of Renew Physical Therapy, and Tana Chiarelli, physical therapist, to learn more about Renew Physical Therapy's Crash Care program.
Q. What is Crash Care? Is it unique to Renew Physical Therapy?
A. Crash Care is a program unique to Renew Physical Therapy that involves a collaborative approach across your entire healthcare and legal team to assist your rehabilitation and recovery after a motor vehicle accident. We utilize our wide network of providers (attorneys, medical doctors and nurses, massage therapists, acupuncturists, and chiropractors) to help guide and support you efficiently and effectively from the moment after a car accident to full recovery.
Q. Why does Renew Physical Therapy have a program dedicated to motor vehicle accident patients?
A. There are over 6 million car accidents per year (DriverKnowledge.com) in the United States, many of which result in injuries ranging from mild to severe. Early diagnosis and treatment of these injuries can be the difference between a chronic pain condition and return to full function. The physical therapists at Renew Physical Therapy are highly skilled and trained to triage your symptoms and determine which healthcare providers should be involved in your case, and how to maximize your rehabilitation potential.
Q. What makes Renew Physical Therapy's approach to treating car accident patients different from other physical therapy clinics?
A. As we have developed the Crash Care program, our physical therapists and front office staff have been specifically trained in all aspects of care following a motor vehicle accident. We have a large network of providers in the area with which we work, and we are effective in communicating between providers so that you receive comprehensive care without redundancies or unnecessary delays. Our physical therapists are skilled at screening, treating, and educating each client on their injury, diagnosis, and timeline for recovery.
Q. Why is physical therapy important for a motor vehicle accident patient's recovery?
A. Physical therapists are unique in the healthcare world for their ability to look holistically at a patient's injuries, lifestyle, and goals, and develop a plan of care that is both effective and achievable to each individual. While alternative medical management (injections, medications, and surgery) may be a part of the treatment process, physical therapy can often reduce or eliminate the need for these types of procedures, resulting in quicker recovery times, less medical expense, and a better long-term prognosis.
Q. If I've been in a car accident, shouldn't I go see my doctor first? When does physical therapy need to begin?
A. If your injuries are severe, immediate medical attention should be the priority at the scene of the crash. Mild to moderate injuries in the hours, days, or weeks following a car accident can be addressed through physical therapy. Physical therapists at Renew Physical Therapy will first conduct an evaluation to determine if it is safe to proceed with the treatment plan or if alternative care is needed. Our clinical diagnostic tests are effective in ruling in or out serious pathology to determine the best healthcare provider with which to start your treatment.
Q. What can I expect to happen during my first appointment at Renew Physical Therapy following a motor vehicle accident?
A. Your physical therapist will conduct an evaluation to determine the complexity of your injuries. If it is deemed safe to proceed, a more comprehensive biomechanical exam will take place where they will provide you with a diagnosis and treatment plan, along with an expected recovery timeline. Renew's physical therapists place great emphasis on providing education surrounding your diagnosis so that you feel empowered with knowledge about what is occurring in your body, how it will be addressed, and how you can take ownership of managing your symptoms to return to your prior level of function. The first visit typically ends with the development of a home exercise program. This may include instructions about resting, activity modification, ice/heat, postural changes, stretches, or exercises, all designed with the goal to reduce pain and start the recovery process from day one.
Q. What are the most common car accident injuries you treat?
A. The most common injuries that we see following a motor vehicle accident are neck pain, back pain, concussion-type symptoms, headaches, dizziness, shoulder pain, and hip pain, although there are injuries outside of these that we treat as well. We also see patients who have already undergone surgery to address injuries sustained in a car crash.
Q. What is important to know about receiving physical therapy after a motor vehicle accident?
A. Physical therapists are unique healthcare providers in that we spend the most amount of time with our patients. Seeing a person for 45 minutes twice a week over the course of weeks and months results in a special relationship. Oftentimes, we know more about our patients' entire healthcare picture, lifestyle, preferences/goals, and stressors that can be overlooked or not addressed with a 10-minute office visit to a primary care provider or urgent care clinic. Because of this, seemingly unrelated things that come up in conversation can make a huge difference in the patients' overall prognosis for recovery. 
If you are experiencing a car accident-related injury, contact Renew Physical Therapy for a free consultation!