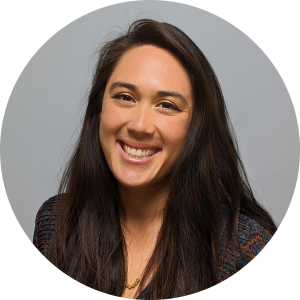 At Renew Physical Therapy, our commitment to supporting your growth as a new physical therapist is unwavering. We invite you to discover why joining our team could be the ideal fit for you! We sat down with one of our newest physical therapists to join the team, Sara Nichols, PT, DPT, to ask her to share valuable advice for recent college grads looking to start their careers as physical therapists.
Sara Nichols, PT, DPT
Q: Where did you graduate from? And, how long have you been with Renew Physical Therapy?
A: Sonoma State University, and The University of New England. I have been with Renew Physical Therapy since October, 2022.
Q: What is one piece of advice for new graduates as they begin job hunting this summer?
A: One piece of advice I would give is to not sell yourself short and you don't have to know everything right now (or ever) to be a great provider.
Q: What makes Renew Physical Therapy a great place to work?
A: Renew Physical Therapy is a great place to work thanks to the team with various backgrounds and skills. I also love that the clinic is dedicated to not only the community it serves, but also to uplifting the people in the south Seattle area.
Apply now and submit your resume to Renew Physical Therapy here.