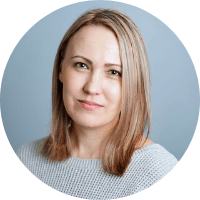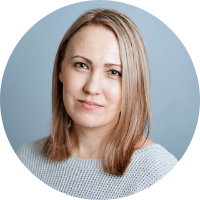 When it comes to the cost of physical therapy treatment, Renew Physical Therapy's number one priorities are transparency and communication between our front desk staff and patients. In order to prevent billing surprises, our finance team works hard to be proactive in informing you of your insurance benefits and changes as it relates to your care at Renew Physical Therapy.
Because insurance plans renew every January, this month, we sat down with Lana Aquino, Billing Manager at Renew Physical Therapy, to learn more about her role and who she is, and to get an in-depth look into Renew's approach to billing. 
Q. What does a typical day at work look like for you?
A. My role is to manage the billing department for all three Renew Physical Therapy locations – Rainier, Beacon Hill and Renton. My primary responsibility is to make sure that insurance claims are processed correctly and that patients are taken care of on the billing side.
The billing department is always available to answer any billing questions via phone and usually in-person.
Q. What is unique about Renew Physical Therapy's approach to patient billing?
A. At Renew Physical Therapy, we have processes in place to ensure patients are aware of the details of their benefits prior to their first appointment.
When new insurance plans start at the start of the calendar year, Renew Physical Therapy gets ahead of changes to a patient's insurance plan. We work to verify insurance plans at the beginning of the year and to review any changes with each patient to ensure they are aware of how it may affect their responsibility with billing. 
Renew Physical Therapy communicates to patients whether their fees have changed due to any insurance changes. We give each patient an estimated "charge per visit" so that patients are aware of what they can expect to pay for each physical therapy appointment. After claims are processed, we adjust for anything we have over or under collected.
As deductibles reset, our billing team can help find a frequency and treatment plan that benefits both your recovery and falls within your insurance coverage.
Q. Are all insurance plans accepted at Renew Physical Therapy?
A. We accept almost all PPO plans, Medicare/Medicaid (Molina and CHPW), as well as Labor and Industry claims and car accidents.
Q. What do you like most about working at Renew Physical Therapy?
A. I enjoy working in a positive work environment and having a boss who cares about his employees.
Q. When you're not overseeing the billing department at Renew Physical Therapy, what do you enjoy doing outside of work?
A. When I am not working, I enjoy spending time with my kids and friends.
Q. What is your favorite TV show and food? 
A. My favorite TV show is Supernatural and my favorite food is spaghetti!
If you have any questions regarding changes to your billing, contact our front desk staff at Renew Physical Therapy.