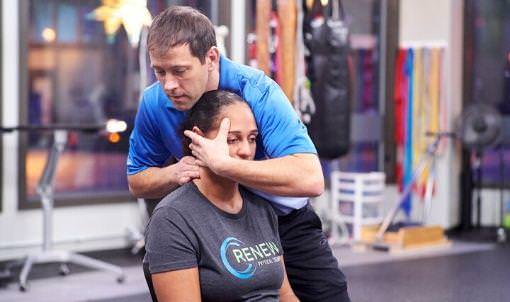 Crash Care
Crash Care is Renew Physical Therapy's innovative and comprehensive approach for treating patients who have suffered a motor vehicle accident.  Automotive accidents are often highly traumatic events that come with a host of issues well addressed by our Crash Care Program. The violent front-to-back motion (whiplash) of typical collisions often leads to both back and neck pain, headaches, and concussions. Renew's team of highly skilled physical therapist provide a research-based approach to treating car accidents, including spinal and soft tissue manipulations and mobilizations, concussion care, pain management, movement re-education, and postural correction, as well as strengthening.  Appointments with our Crash Care experts are 1-on-1 and will address your specific needs so that you can get back to the activities you love. 
​Receiving Crash Care after a car accident is a necessary step to recovery. Research has determined that getting care within the first six weeks of an accident is crucial to recovery. Our front desk will get you scheduled as soon as possible. Before calling for an appointment, please have this information on hand: your claim number and claim manager, the date of your car accident, and a physical therapy referral—if you have one.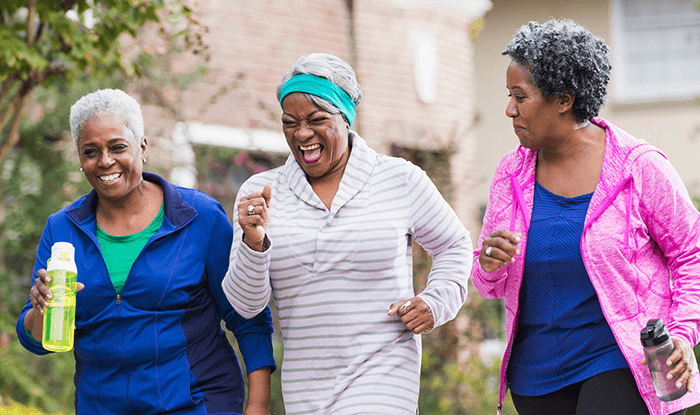 Women's Health
Physical therapists trained in treating women's health will often see patients who have pelvic floor muscle and sexual health dysfunction, pelvic pain, low back pain, pregnancy, post-partum, bowel & bladder problems and incontinence for both men and women. If you would like to know more, please call and check in with one of our therapists!
​We look forward to treating you!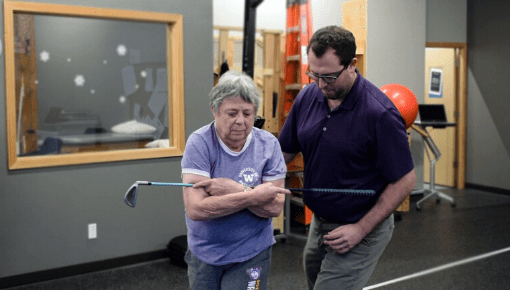 Balance and Vestibular
Are you feeling a little unsteady or even dizzy some days?  Do you stub your toes more often, or lose your balance while standing, walking, cycling, or dancing?  Any number of things can knock your balance off kilter—from aging to inner-ear problems to a loss of core strength.
At Renew Physical Therapy, physical therapists use evidence-based tests to find the cause of your balance problem and determine your risk for falling.  Therapists guide you through individualized exercises to restore your sense of balance.  The most common cause of balance symptoms is BPPV (Benign Paroxysmal Positional Vertigo).  BPPV is a common condition that we can often treat in one-to-three sessions.
Younger folks can also experience dizziness, loss of balance or headaches.  This is more often a result of a sports concussion or motor vehicle accident.  Our balance specialists can assess and treat concussion injuries, and safely guide the patient back to their activities.
If you are experiencing any of these symptoms, or have had a head injury, please give us a call and get scheduled with our balance specialists. We are dedicated to getting you back to the activities you love.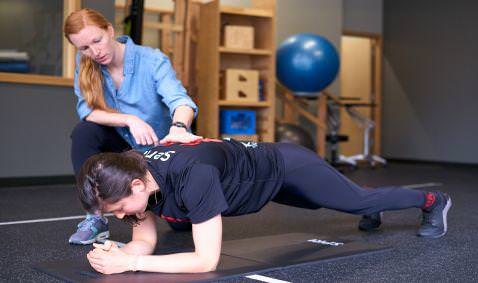 Shift
Renew's SHIFT program is 1-on-1 personal training with a licensed therapist and strength and conditioning coach.  SHIFT is designed for patients who have graduated from physical therapy, or who are close to graduating, and want to take their fitness to the next level.  1-on-1 personal training will help you SHIFT your focus from therapy back to the activities you love.  SHIFT is perfect for those interested in exercise, but past injuries or a lack of experience have kept them from feeling comfortable in a traditional gym or training environment.  Your therapist/strength and conditioning coach will individually program workouts to keep you safe and help you bridge the gap between rehab and your exercise goals.  Whether your goal is improved health, return to work, or to a favorite sport, Renew's SHIFT program will get you there.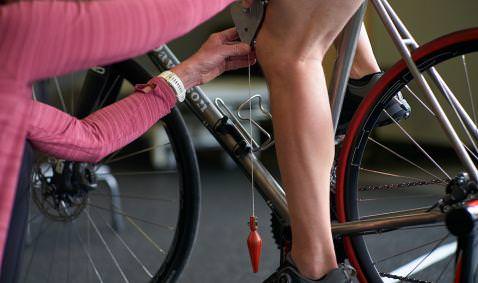 Bike Fitting
No matter what your cycling goals, your bike should be comfortable and efficient.  A properly sized and fitted bike will help prevent knee, back, neck and wrist discomfort. A fitted bike will increase your efficiency and power output and allow you to comfortably ride long distances.
 A bike fit will include:
            Interview of your cycling goals and history
            Postural and functional movement examination
            Bike fit with possible adjustments to 3 contact points: pedals, seat, handlebars
            Post-fit adjustments if needed
Get ready for cycling with a bike fit at Renew Physical Therapy.  Give us a call and we will help you get scheduled.  Happy Biking!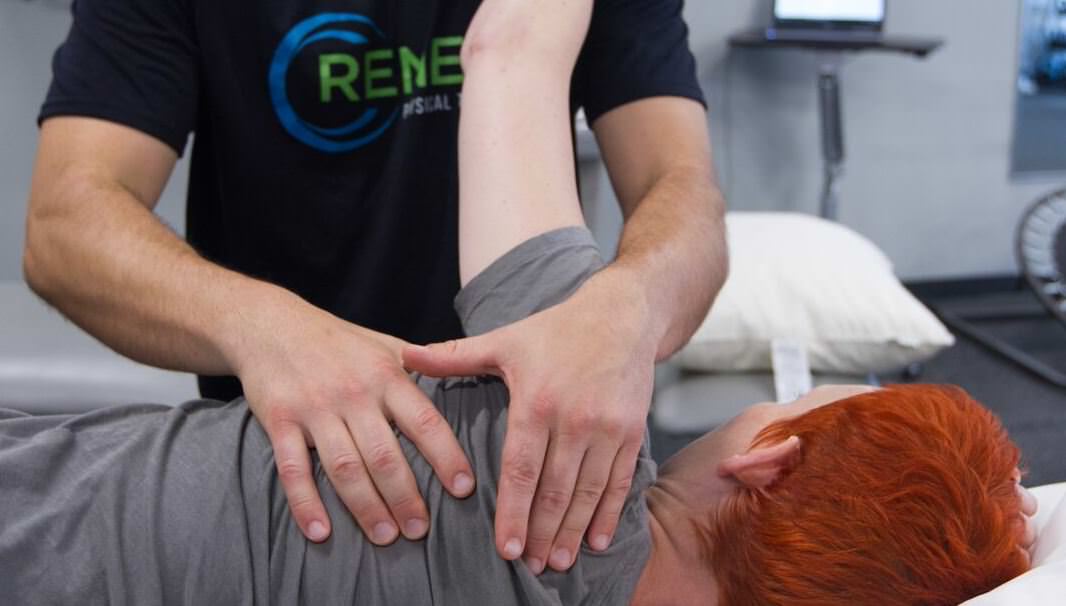 Manual Therapy
Manual therapy techniques are used to address restrictions in range of motion and movement as well as to reduce pain. Manual therapy is a hands-on treatment that often addresses pain resulting from muscle, tissue and/or joint tightness and injury. This method of treatment can include joint manipulation/thrust, mobilization/non-thrust, myofascial release, and neuromuscular re-education. Thrust treatments involve high-velocity low-amplitude therapeutic movements within or at the end-range of motion (in layman's terms: a rapid passive thrust to a joint). Non-thrust mobilization is a slow and controlled therapist-assisted movement to a joint. Another manual therapy technique we use is myofascial release. This is a form of soft-tissue mobilization used to decrease the tension in muscles and fascia (which is connective tissue). We are also able to provide a tool-assisted variant called Graston technique.
​Seeking Manual Therapy requires no additional steps over normal physical therapy, simply call us and have your information at the ready!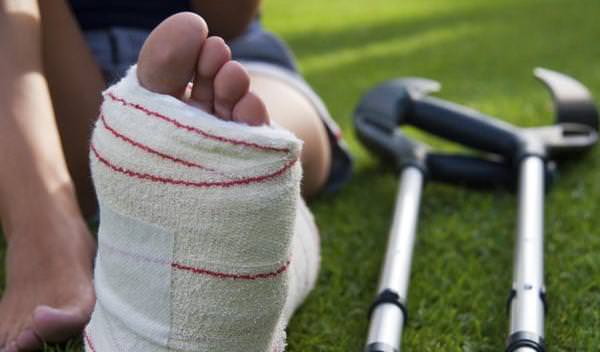 Pre and Post Surgery
Recovery from surgeries ranges in time and complexity. Physical therapy has not only been shown to shorten recovery time but also improve the final result. This is especially true when a solid protocol is combined with effective surgical practices and strong communication between the physical therapist and surgeon. Pre-habilitation is all about setting yourself up to succeed, with strengthening, reducing swelling and pain, to improved neuromuscular control and education.
​If you would like to do pre or post-surgical physical therapy, please feel free to call. Before calling us have your insurance card, doctors name, and date of surgery available. It is also handy to have the referral and physical therapy protocol from your physician.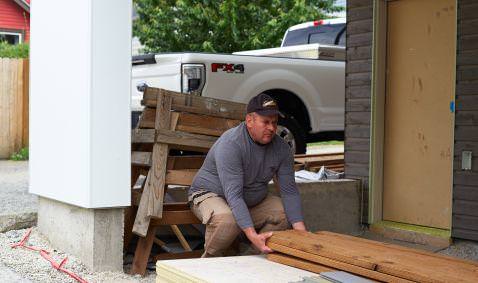 Work Injuries / Work Conditioning
Renew Physical therapy has a unique perspective in the treatment of acute and chronic work-related injuries.  We focus on early occupational therapy intervention, individualized attention to the worker and workplace, and restoration of job-specific function.  The goal is to safely and quickly return the injured athlete back to work.
Our work conditioning philosophy is based on the same principles used in training athletes for competitive performance.  Treatments are tailored and individualized to focus on return to work goals all the while minimizing injury risk.
Our aggressive case management, client education, and integrated approach facilitates a smooth, and positive atmosphere for the treatment of our working athletes.
If you are interested in participating in a client-centered, and empowering return to work program, please contact us and have your claim number and claim manager contact information ready.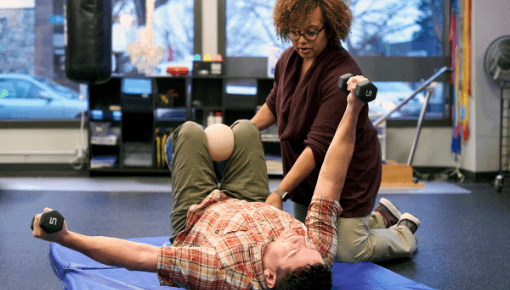 Pain Program
Pain is a normal part of life. Living in pain is not.
Chronic or persistent pain is pain that lasts for several weeks, months, or even years. It may be the result of an initial injury, like a car accident, back sprain, or fall, or due to ongoing conditions like arthritis or neurogenic pain, which results from damage to peripheral nerves or the central nervous system. Other times we may experience persistent pain in the absence of an injury. 
Living with pain can be hard, exhausting, and frustrating. At Renew, we help you regain control over your pain so you can return to physical confidence and resume a fulfilled, meaningful life. Our therapeutic pain program focuses on four key elements: sleep restoration, aerobic exercise, education, and goal setting. We build on this program by incorporating manual therapy, personalized movement interventions, and more to empower our clients to return to activities they love.
Let us help you with: low back pain, neck pain, headaches/migraine, arthritis, sciatica, fibromyalgia, chronic fatigue syndrome, Phantom Limb Pain, Complex Regional Pain Syndrome (CRPS)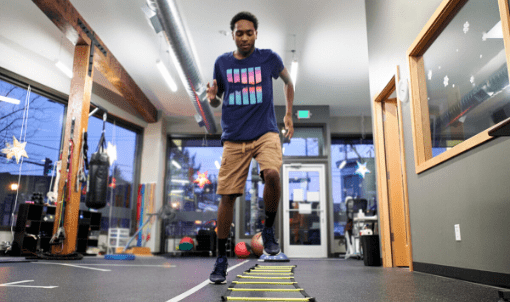 Return to Sport
Because Renews' physical therapists are skilled in orthopedic and sports therapy, they are able to design individualized and customized programs that guide patients to a full recovery. Patients will return to their athletic activity as well as learn to prevent further injury to themselves. Our PT's see athletes of all ages and skill levels, whether they are high school or college basketball players, weekend triathletes, or participants in weekly Yoga and Crossfit classes we can help get them back to their sport. Therapists will use manual therapy skills, neuromuscular re-education, movement re-training and draw from personal athletic experience to quickly and safely help patients get back in the game.
​Want to get back on track? Give us a call and the front desk will help you find the right PT for the job.
Additional Services
If your issue is not listed, please call or email us for an inquiry!
The Spine
  Sacroiliac (SI) Strain

  Sciatica

  Low Back Pain / Strain

  Disc Herniations / Degeneration

  Thoracic Spine and Rib Pain

  Headaches

  Whiplash / MVA

  Post Surgical Treatment

  Cervical Sprains
Upper Extremity
  Shoulder Tendonitis / Bursitis / Dislocations

  Frozen Shoulder

  Rotator Cuff Injuries

  Joint Replacement Rehabilitation

  Wrist and Arm Pain / Strains / Sprains

  Tennis Elbow / Lateral Epicondylitis

  Golfer's Elbow / Medial Epicondylitis

  Carpal Tunnel Syndrome
Lower Extremity
  Patellofemoral Syndrome

  MCL / LCL Injuries

  ACL / PCL Injuries

  Meniscus Injuries

  Hip / Knee Arthritis

  Hip Strains

  Hip Impingement

  Foot and Ankle Pain / Strains / Tendonitis

  Plantar Fascitis

  Joint Replacement Rehabilitation
Other Conditions
  Pre and Post Partum Excercise

  Balance Dysfunction

  Temporomandibular Joint (TMJ) Dysfunction

  Thoracic Outlet Syndrome

  Chronic Spinal Pain

  Ankylosing Spondylitis

  Arthritis