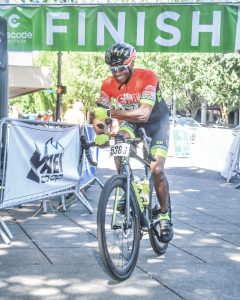 Lewis Rudd is a long-time patient of Renew Physical Therapy. He has seen multiple therapists over the years for a variety of reasons. This month, Lewis shared his experience working with our team and his physical therapy treatment over the years. 
Q: Can you tell us about your experience with the Renew Physical Therapy team?
A: The team of professionals at Renew Physical Therapy are true professionals!! I have had the pleasure to have been treated by at least three therapists there. All have been very caring and knowledgeable with positive attitudes.
Q: Since being a patient at Renew Physical Therapy, what are the positive impacts you've seen on your health and overall productivity?
A: I have been treated for multiple injuries over the years including shoulders, lower back, hip and groin. With two complete tears in my left rotator cuff, I chose not to have surgery. After several visits and treatments with Tana, along with prescribed exercises, I now have near full range of motion and no pain during normal day-to-day activities. This year, I was challenged with the lower back, hip and groin pain. Because of the special attention, treatment and exercises by and with Kyle and Emily, I was able to complete my 32nd STP (Bike Seattle to Portland).
Q: What are some of the ways that the therapists at Renew Physical Therapy have helped you stay motivated and focused throughout your healing process?
A: I can't emphasize enough how important the positive attitudes, bright smiles and willingness to accommodate schedule changes were for me. It was always great vibes!!
Q: What is it about Renew Physical Therapy's approach that keeps you coming back and recommending our services to others?
A: The entire team at Renew Physical Therapy starting at the front desk are all very professional, knowledgeable and caring. Even the owner Erik Norwood comes in with a friendly "hello" periodically. Just all around great caring culture!