Why Working at Renew Physical Therapy is a Rewarding Career Choice
Q&A with Erik Norwood, Physical Therapist and Owner of Renew Physical Therapy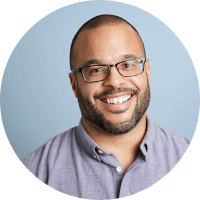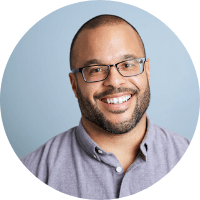 If you are a physical therapist or a new graduate in physical therapy, you may be wondering which career path to take. While there are a lot of options out there, working at Renew Physical Therapy is a rewarding career choice that can provide you with ample opportunities for growth, career satisfaction, and impact on your patients' lives.
In this article, we sat down with Erik Norwood, physical therapist and owner of Renew Physical Therapy, to learn why working at Renew Physical Therapy can be a great career choice.
Q: What is most rewarding for a physical therapist working at Renew Physical Therapy?
A: When you work at Renew Physical Therapy, you are doing important work that has a real impact on your patients' lives. You are helping patients recover from injuries, manage chronic pain, and getting them back to activities they enjoyed before their injury or pain began. Seeing your patients make progress and achieve their goals is incredibly rewarding, and it's one of the things that makes working at Renew Physical Therapy such a fulfilling experience.
Q: What are the opportunities for growth at Renew Physical Therapy?
A: Renew Physical Therapy is committed to supporting the professional growth and development of its physical therapists. We offer ongoing training and education opportunities, a structured mentorship program, and the chance to pursue post-graduate certifications and specialty skills training to help them excel in their careers.
Q: What makes Renew Physical Therapy unique?
A: At Renew Physical Therapy, teamwork and collaboration are at the heart of everything we do. We believe that by working together, we can achieve better outcomes for our patients and build a stronger, more supportive workplace culture. Our physical therapists are encouraged to share their expertise and collaborate on treatment plans, and we provide a supportive, inclusive environment where everyone can thrive. Maintaining the small business feel means that all tiers of management have an open-door policy and employee feedback is met with collaboration and consideration. 
Q: What competitive compensation and benefits does Renew Physical Therapy offer?
A: Renew Physical Therapy understands the value of its physical therapists, which is why we offer a competitive compensation package that includes a base salary along with a comprehensive benefits package that helps ensure our physical therapists are taken care of both personally and professionally.
Q: How does Renew Physical Therapy stay ahead in the medical industry?
A: At Renew Physical Therapy, we are committed to staying at the cutting edge of our field and providing our patients with the most effective, evidence-based treatments available. We invest in the latest technology and equipment, and we ensure that our physical therapists are up to date on the latest research and breakthroughs in the field of physical therapy via a journal club and unlimited continuing education budget. We are also investing in the expansion of our practice with the recent opening of our Renton clinic, and soon-to-be relocation of our Beacon Hill clinic, which will allow for more patients to be seen in the area.
Working at Renew Physical Therapy is a rewarding career choice for physical therapists and new graduates in physical therapy. If you are looking for a workplace that values teamwork, collaboration, and innovation, and offers comprehensive support and resources for professional development, then Renew Physical Therapy might be the perfect fit for you! To learn more or apply, visit our website here: https://renew-physicaltherapy.com/careers/.